How it all started
Back in 2010, enthusiastic tea drinker Paul and the food industry steeped Diana moved to England to explore an exciting career path working with tea and beverage ingredients. For 5 years they successfully submerged themselves in both traditional and non-traditional tea products.

Their combined experience of sourcing and product development resulted in well over 20 awards in the industry, including Great Taste Awards, Café Society Awards and other beverage and innovation industry-related awards.

They thrived in opportunities developing custom products for coffee shop and restaurant chains and award-winning culinary hot spots such as the Fat Duck in Berkshire.

In 2015, they came across an article exposing plastic in tea bags and the microplastics found in ever-day cups of tea.

And so the dream began. To create a range of tea blends that not only featured full leaf actual tea (not poor quality-swept-off-the-floor type of tea!), no chemicals and all in plastic-free packaging, and to move back to Canada where they planned to start a family sometime in the future.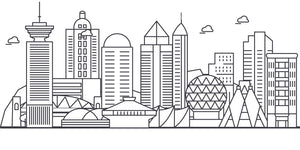 Premium
Full leaf tea, real herbs and fruits. Organic has never tasted better. No artificial flavours here! 
Organic
We source our tea from organic farms using century-old farming methods without chemicals.
Sustainable
Plastic-free packaging, FSC certified cartons, organic tea estates. But we won't stop there...
Our Tea
Oh boy... where do we even begin?! We are tea-obsessed. So what does that mean? We are quality-driven, taste-driven, self declare tea snobs.
So, we will never have artificial flavours, colours, unnecessary added sugars (seriously, nobody needs sprinkles or snowflake-shaped sugar bits) and of course, poor quality tea.
Our tea goes through strict tasting and testing to ensure that the flavour and brew are big, bold, constant and exactly what you come to expect from a premium brand.
If you want to know more about our tea read here.
Shop now
Taste the difference
We are totally committed to delivering to you the ultimate tea experience. Whether you are using our loose-leaf blends or our tea bags, we have thought of every step. 
Our background in food, restaurants and product development allows us to approach tea differently from other tea companies who are bound by traditional approaches to tea.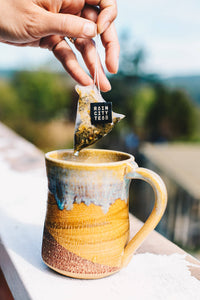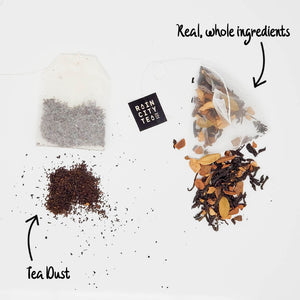 What's in the Bag
We use pyramid tea bags instead of paper flat bags for a few reasons but the principal one is the distribution of flavour. Pyramid tea bags allow for our real full-sized leaves and ingredients to move freely in the water as loose leaf tea does in a pot. It's a real teapot taste without the hassle!
Diana
Tea Master | Co-Founder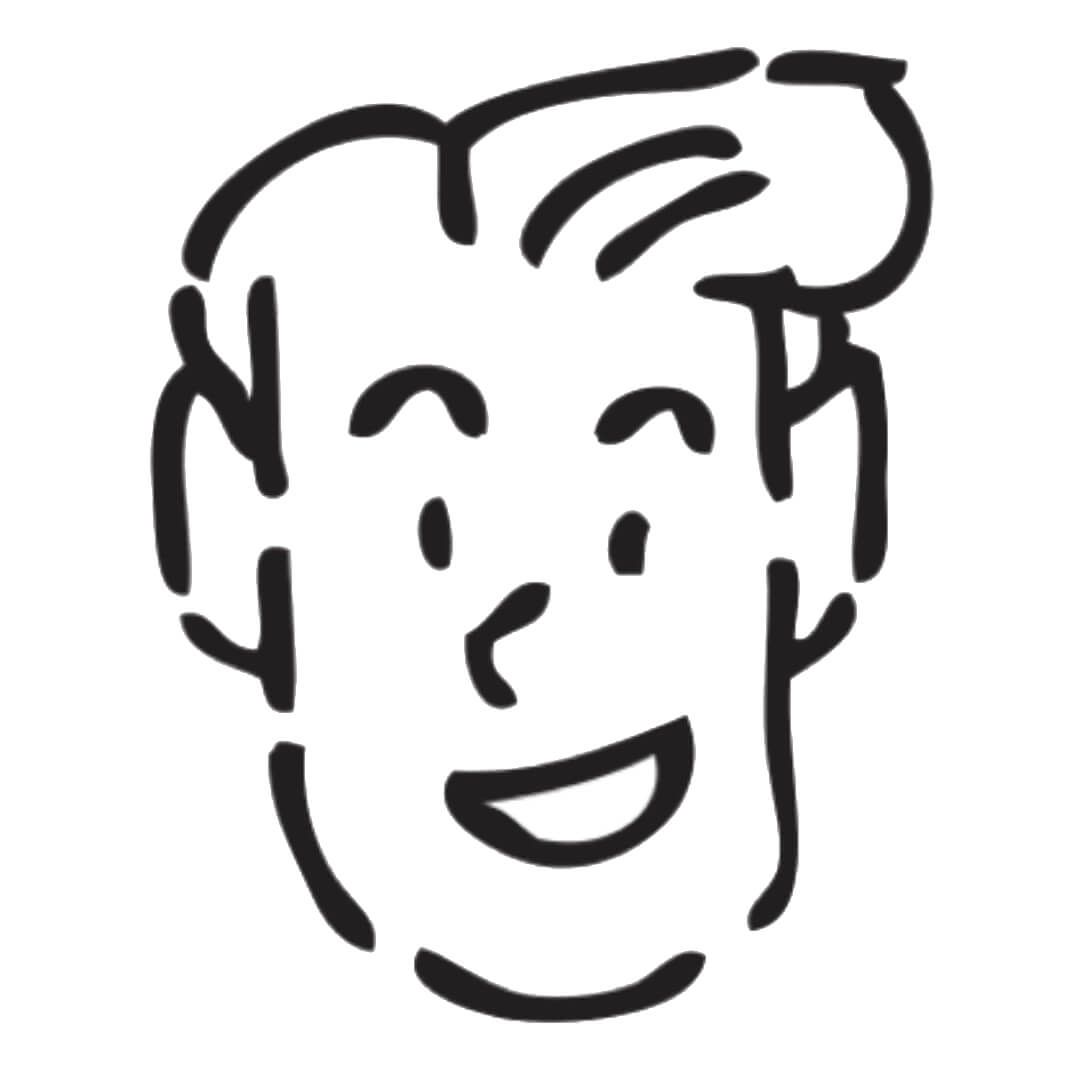 Paul
Tea Master | Co-Founder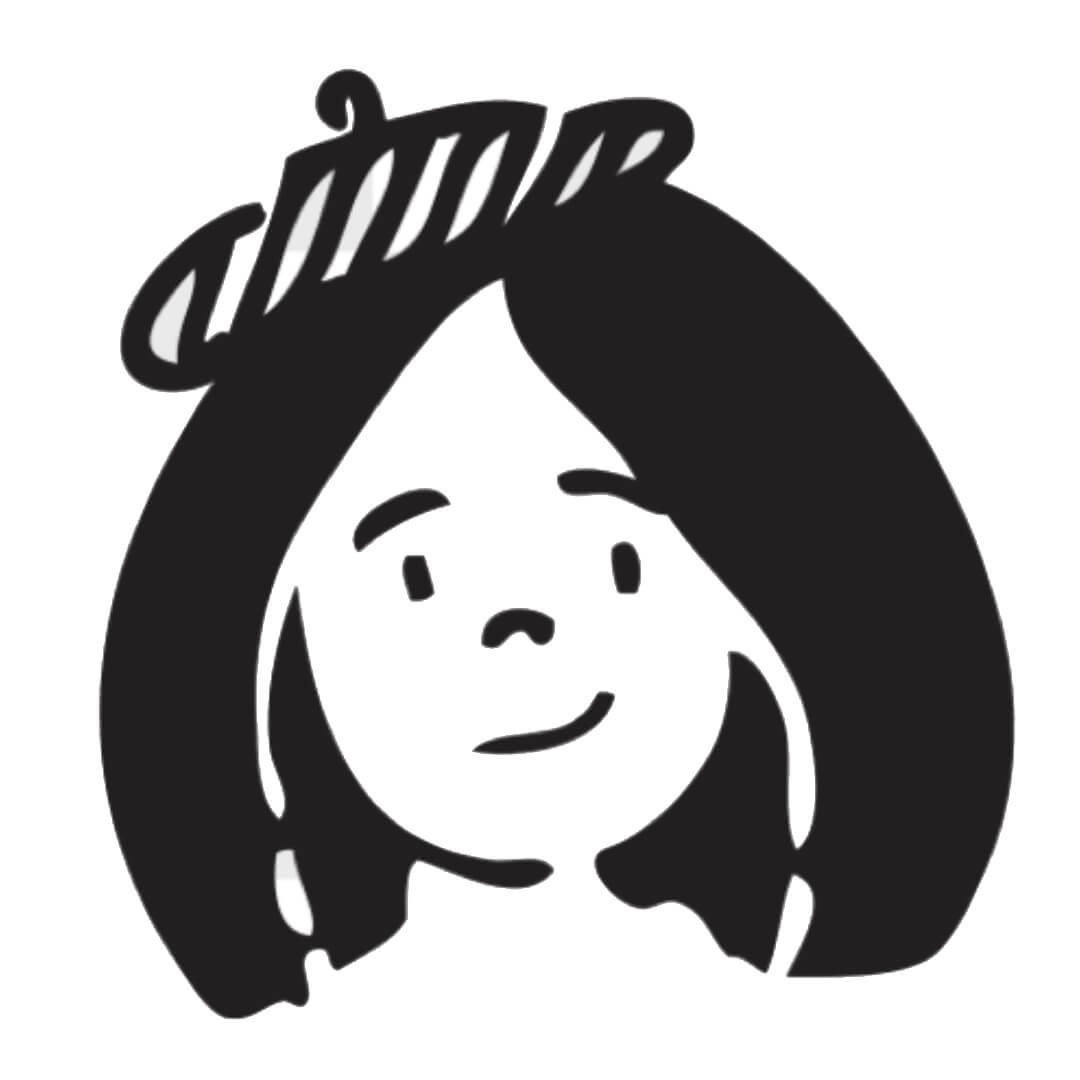 Elisa
The Favourite | Administrative Assistant